I am happy to announce that this week I am celebrating 1 year in the downtown Rockwall store location.  It is amazing to look back and think that we have been here for a year.  It is amazing to think that my studio mess has not been in my house for a year!! LOL
I want to tell our customers thank you.  So we are throwing a week long celebration, Shop Till You POP!  Customers will enjoy 20% off their entire purchase this week as well as popsicles by POP Fusion.   Popsicle flavors include:  Simply Strawberry, Cantaloupe Mint, Pineapple Chile Lime, Watermelon, and Blueberry Lemonade Buttermilk.  YUM!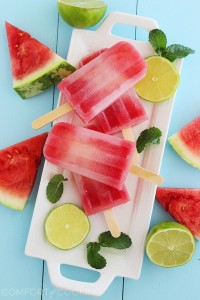 I hope that you will pop in, say hello and enjoy a popsicle!
Store Hours:  Wednesday 11-5, Thursday *Night Owls, Shop Late Till 8*  (10 am – 8 pm), Friday 10-5, Saturday 9-4
Popsicles Served;  Thursday 4-8, Friday 11-2, and Saturday all day **1st Come, 1st Served; Limited Quantity; No Purchase Necessary**